Simple Chocolate Protein Shake Recipe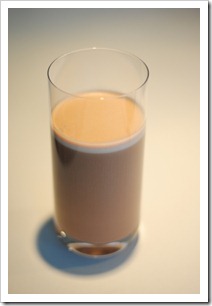 This is the protein shake I make when I'm in a hurry.  It's sooooo simple that you can't possibly go wrong!  This tastes like a not so sweet chocolate milk, but with practically no carbs!
Ingredients:
2 scoops (60g) chocolate protein powder
8 oz. coconut milk
1/2 cup ice
Directions:
Add all the ingredients to a blender and blend.