Grilling Away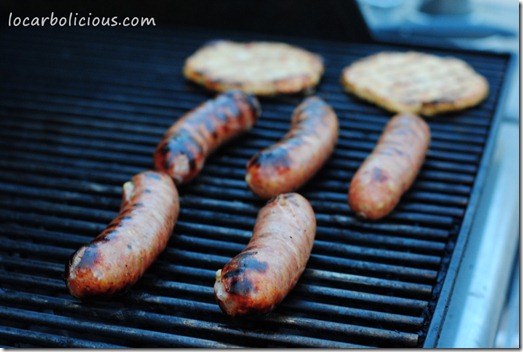 It's almost summer again – despite the grey skies in New York today.  Consequently, it's time to fire up the grill.  I've been out of town a lot over the past two weeks, so my fridge was sadly empty.  Luckily for me, however, my freezer is still well stocked.  I pulled out a packet of Aidells Chicken & Apple sausages and two Amylu chicken burgers and fired up the grill.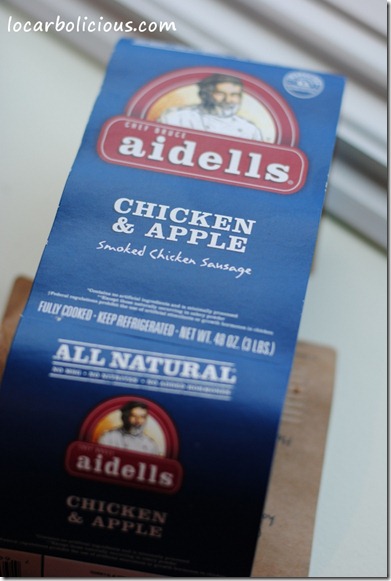 I bought both of these from Costco, and the 5 sausages and 2 burgers were plenty for both the bf and me.  In total, each meal (2.5 sausages and 1 burger) was 600 calories, 40g fat, 9g carbs, and 54g protein.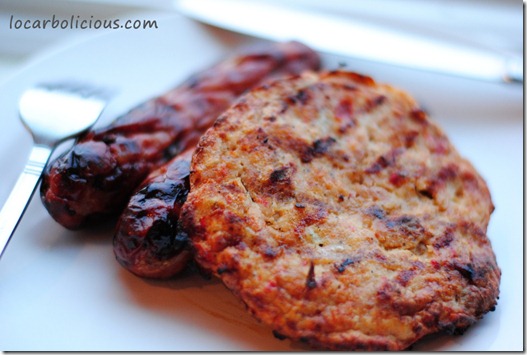 This is definitely a super easy dinner, and I even get to enjoy a few last rays of sunlight breaking through the muddy skies after spending a whole day inside!  Perhaps summer is arriving at long last?