Slow Cooker Pot Roast
There are some simple inventions that I wish I could have thought of! Toilet seat covers is one of them (I never understand why people laugh at me when I tell them that!) and the slow cooker is another. I've always hated cooking meat. I usually either undercook the meat or burn it until it disintegrates into bits of black soot. The slow cooker is simple. It's pretty hard to undercook it or overcook it! No matter what you do – the meat always comes out tender and full of flavor! So, here's my recipe (modifications you can make to the basic recipe are at the end):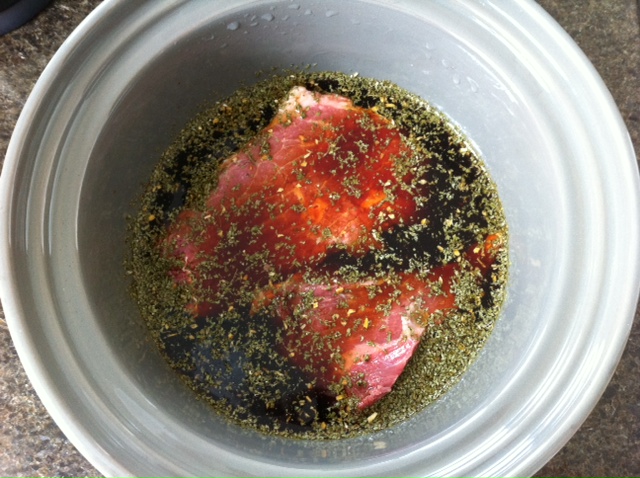 What you will need:
Slow cooker. I have the Presto 06001, which doubles as a convenient deep frier, but I would probably recommend one with a timer as well as temperature settings, like the Hamilton Beach 33967.
2lbs of beef (I like to use a cheap cut like the bottom round roast, but you can use most cuts that would be suitable for a roast). Cut the meat into 1lb pieces like the ones shown in the photo.
2 cups (0.5 quarts or 500ml) of soy sauce (you can use the gluten free or low sodium or even coconut aminos depending on what you're avoiding in your diet).
3 tablespoons of sea salt.
1 tablespoon of onion powder or minced onion.
1 tablespoon of garlic powder.
1 tablespoon of cilantro leaves (this is optional – you can also use fresh cilantro).
Cooking Instructions:
Put all the ingredients into the slow cooker.
Fill the slow cooker with enough water to cover the meat (approximately 4 cups). You can let the meat marinade in the slow cooker with no heat for 2 hours so that the meat is more flavorful, but this is optional.
Put the lid onto the slowcooker, turn on the heat to 325F, and cook for 8 hours.
Wasn't that simple?? I like the 8 hours cook time because if your slow cooker doesn't have a timer (like mine), then you can put the meat in just before bed and then voila it's all cooked when you get up in the morning. You can then take it out of the slow cooker, place it on a plate to cool for a bit and then stick it into the fridge.
You can eat the meat just by itself or with some extra soy sauce or chili sauce for more flavor. I like to put the meat in the fridge so that it hardens a bit and then to cut it into thin slices. I then dip it in soy sauce or chili sauce.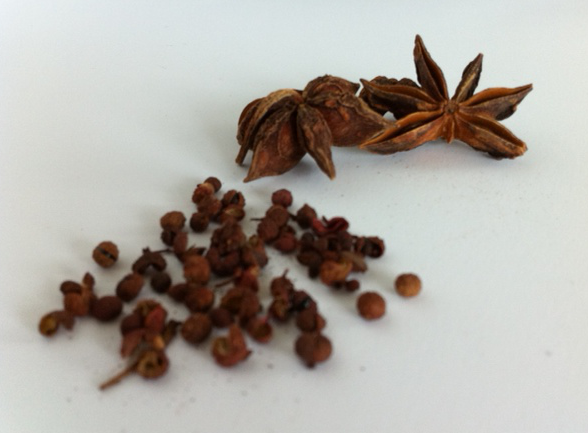 Modifications
For a more Chinese flavor to the meat (as if the soy sauce wasn't enough!), you can add in 3 or 4 star of anise and 1 tablespoon of Sichuan (or SzeChuan) peppercorns (see photo). I buy these down in Chinatown, New York. I'm sure your local Chinese supermarket will carry them, or if you prefer, Amazon.com also sells them!
For a more traditional pot roast, replace the soy sauce with 3 cans of beef broth.
If you want some tasty vegetables with your pot roast, try adding some carrots or daikon (also known as white radish, Japanese radish, Oriental radish, Chinese radish or lo bok). Cut the carrots or radishes into half inch thick slices and throw them into the slow cooker an hour before the meat is done. All the flavor gets cooked into the veggies, making them soft and delicious.