What Do You Get When Pork and Diary meets Dried Fruit?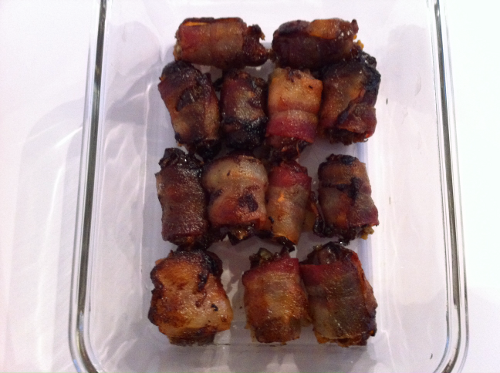 Bacon Wrapped Blue Cheese-Stuffed Dates of course!! I couldn't stop thinking about these after having them at Traif last weekend. And they are so easy to make as I discovered from an allrecipes.com recipe. They are great as an appetizer or as a quick snack (or even as a dessert I think!). So here's the recipe: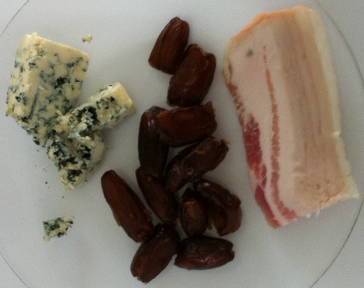 Ingredients (makes 14):
14 pitted dates
7 slices of bacon (cut each in half to create 14 shorter bacon slices)
0.2lbs of blue cheese (I just bought the cheapest one I saw at Wholefoods)
Preheat oven to 350F. Slice each date along one side so that it opens up as shown in photo 1. Fill the date with blue cheese and close it up (photo 2). Wrap one of the half slices of bacon around the date and place in a baking tray with sides (as the fat from the bacon tends to run) (photo 3). Then place the tray in the oven for 20min before flipping the bacon-wrapped dates over (I found tongs useful for this). Cook for another 10min (i.e. for a total of 30min) in the oven.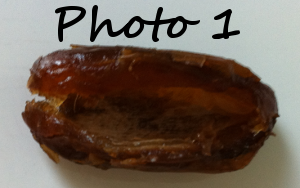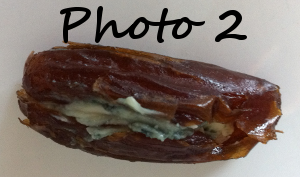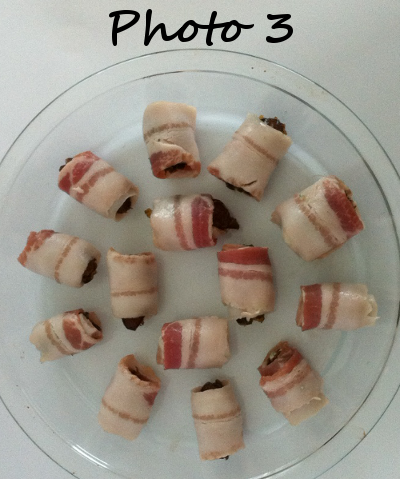 End Result: Deliciousness!