Willkommen to the Land of Wurst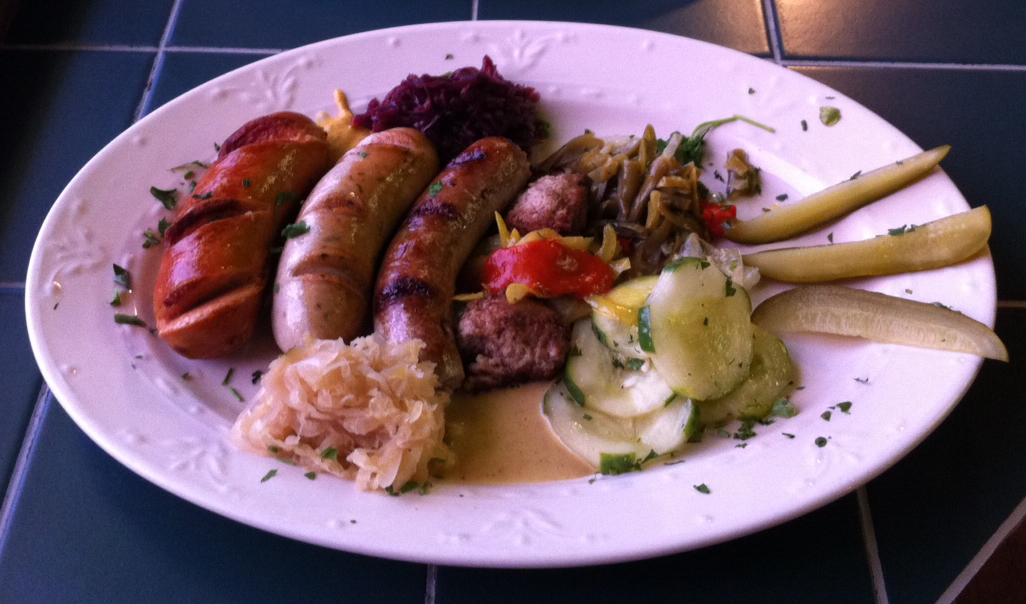 I first found Hallo Berlin when I was procrastinating during the bar exam (a law thing, not a alcohol thing!). I was trying to find a bar close to the Javits Center (where the exam was being held) that would be suitable for a post exam celebration. The place is very German – it's set up like a German beer garden complete with its own mini outdoor drinking garden. However, what started as a foray into delicious German beer (back in the days when beer was on my diet) became a relationship built on proximity, abundance of tables, and most importantly good ol' Wurst (German sausages).
Although you can order individual sausages (see menu below), what I love the most is the Dr. Atkins Diet Platter (don't you just love the fact that they created something especially for low-carb dieters so you don't have to hunt around on the menu?). And this is all for $19, which is sadly pretty good for New York standards especially when you can eat everything on the plate! As you can see in the photo above, the plate comes with 3 sausages (veal, beef, and pork), a few meatballs, and some very tasty veggies (I think they are all pickled). Oh, and I mustn't forget the mustards. The plate comes with 2 amazing mustards (a very low carb friendly condiment!). So, the only real downside to the restaurant is the temptation to stray and order one of their many imported beers.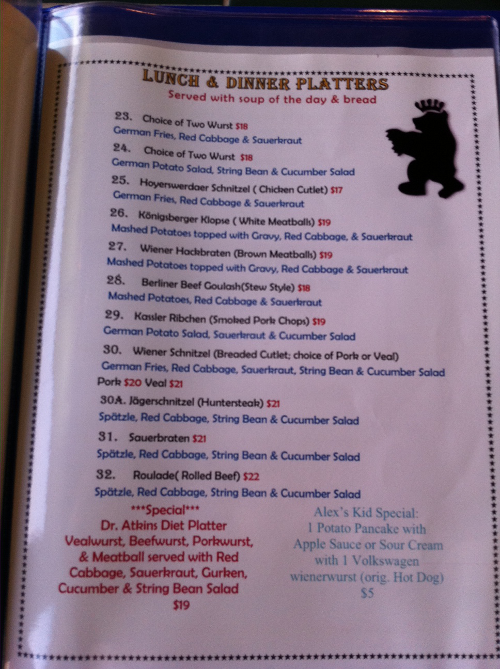 Btw: Hallo Berlin also has a food cart, but unfortunately, they don't do the Atkins Plate.