July 4th – Low Carb Day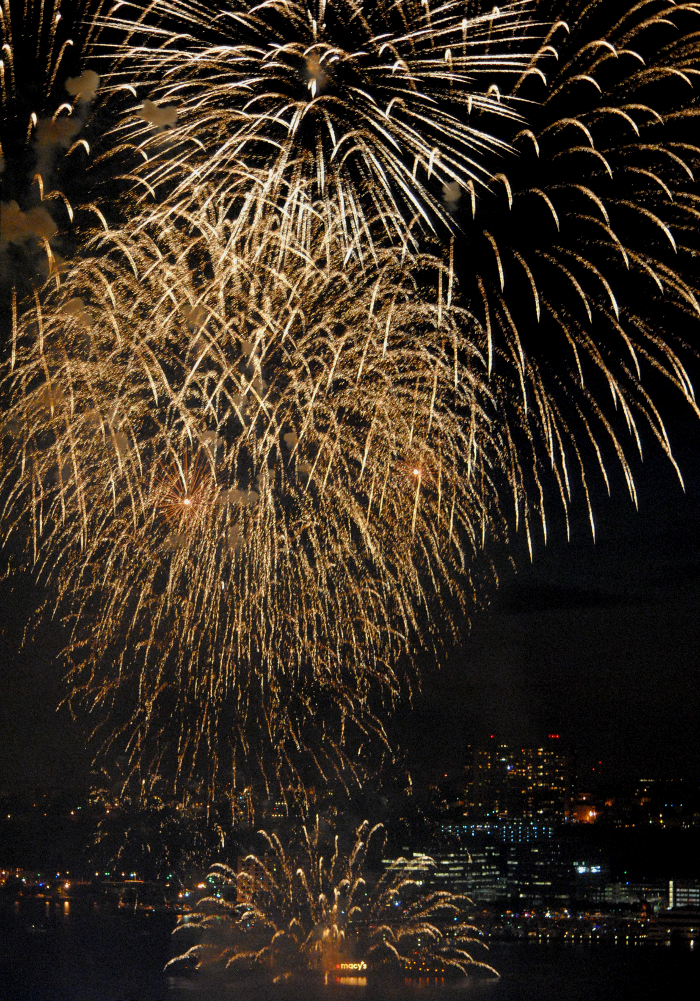 What better way to celebrate Fourth of July, US Independence Day, than to have a low carb dinner! I know a BBQ is the traditional feast for the celebration, but I plead ignorance (I'm from the country Americans are celebrating independence from, and to top it all, I have no balcony to grill on!). So, how to make a low carb dinner for 12? Simple – you just need a Costco card and a 3 day weekend to cook everything. The menu is just below, and recipes for all of the dishes are either already posted or will be posted in the near future. Pictures of the food are scarce because I was too busy stuffing myself (I'm just following the American tradition!).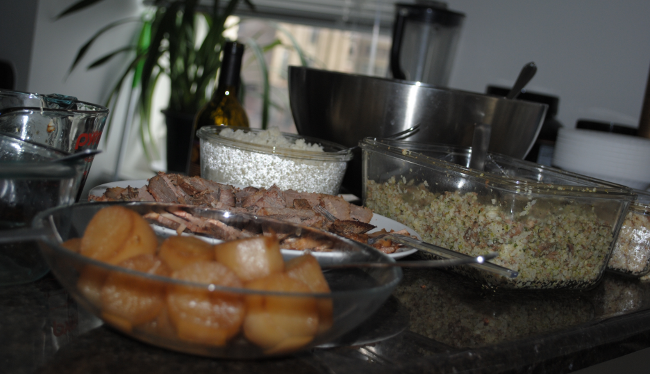 Appetizers: 1) bacon-wrapped blue cheese-stuffed dates, 2) cauliflower and leek soup, 3) apple and gouda sausages, and 4) assorted nuts.
Main course: 1) roast beef (slow cooker style), 2) pork belly (pan seared and then cooked in slower cooker), and 3) faux white rice and faux fried rice.
Sides: 1) green beans (stewed and drained), 2) white radishes (stewed and drained), and 3) sauteed spinach.
Dessert: 1) New York cheesecake, 2) strawberries and sugar-free whipped cream, 3) assorted cookies, 4) whiskey chocolate truffles, and 5) assorted cheese with flaxseed crackers.
The cheesecake was definitely my favorite, but everyone seemed to really enjoy the faux rice! Recipes to follow shortly (especially for all the delicious desserts)… In the meantime, enjoy the fireworks.